Timothy Rowe Home
Labs
Publications
Field Work
External Websites
Courses
Students
Research
UT Paleo Program




The UT Paleo Collaborative
<![if !vml]> <![endif]>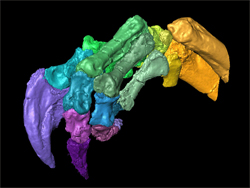 The University of Texas supports one of the largest, oldest, and most prestigious paleontology programs in the Nation. It offers interdisciplinary training in the most advanced research laboratories in the world, including the pioneering High Resolution X-ray Computed Tomography Facility, and its ground-breaking digital library, Digital Morphology. Advanced computing strengths include 3D visualization, phylogenetic analysis, digital imaging, database management, and informatics. The Vertebrate Paleontology Laboratory and its partner, the Non-vertebrate Paleontology Laboratory maintain a deep core of traditional strengths in intense field-based research programs that are now global in scope, reaching from Texas across the American Southwest, to Chile, China, and the Chatham Islands. UT Paleo maintains renowned research collections supported by state-of-the-art fossil and Recent specimen preparations facilities. From this rich environment, UT Paleo graduates have gone on to jobs as faculty members and lecturers at institutions including the University of California at Berkeley, Penn State, University of Maryland, University of Iowa, Oklahoma State University, St Mary's University, Bonn University, and to curatorial and technical positions at the Smithsonian Institutions, the Dallas Museum of Nature and Science, the Senkenberg Museum, and the US National Parks Service. UT Paleo is an interdisciplinary community of faculty, professional staff, students, collections, and advanced laboratories residing primarily in the Texas Natural Science Center and the Jackson School of Geological Sciences, with strong ties to the School of Biology, the Department of Anthropology, and the Center for Teaching and Learning.
Donate to UT Paleo [click]


Texas Natural Science Center
<![if !vml]> <![endif]>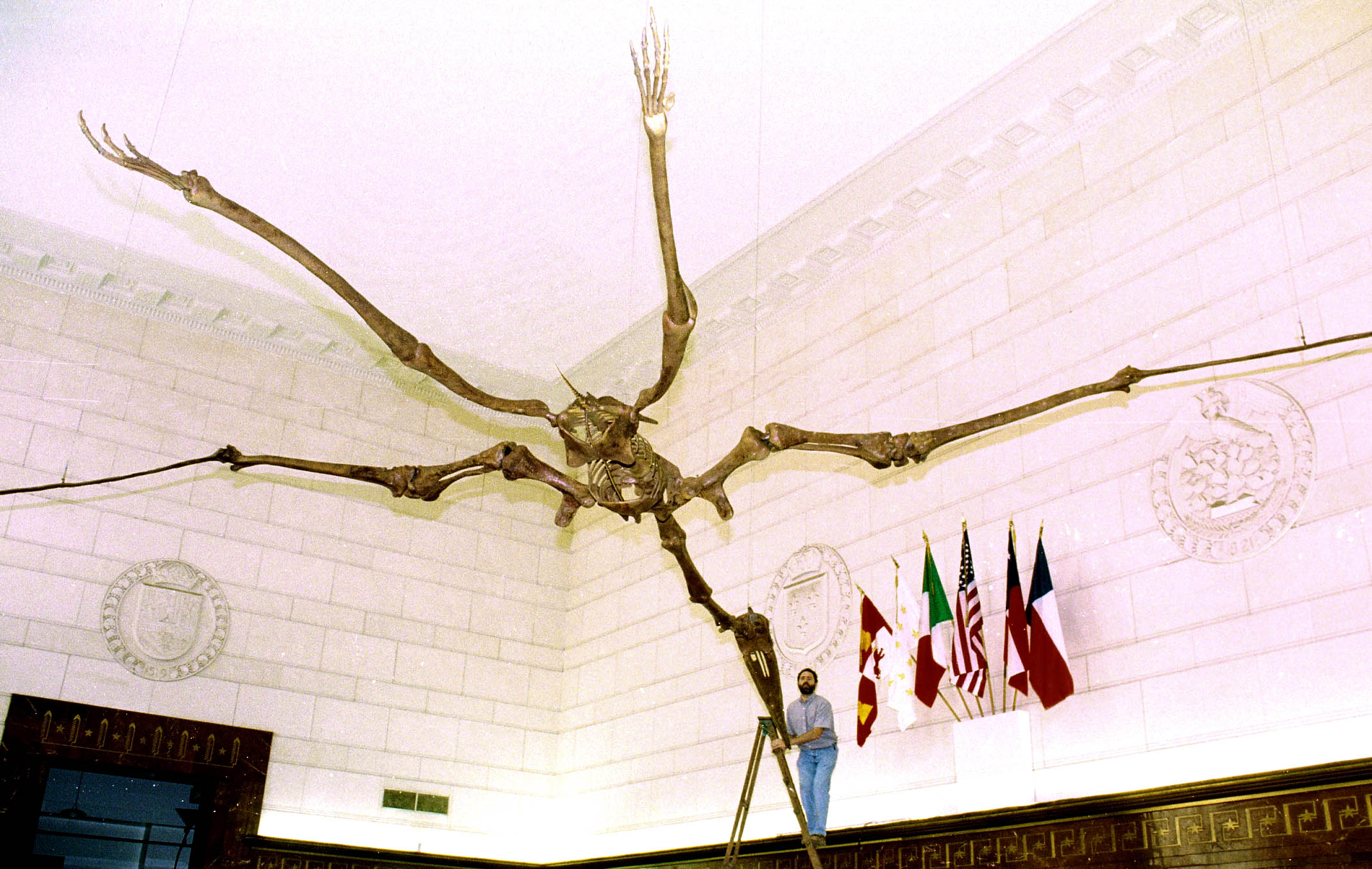 The TNSC maintains two fully equipped and staffed paleontology laboratories. The Vertebrate Paleontology Laboratory (VPL) and the Non-Vertebrate Paleontology Laboratory (NPL) specialize in systematics and evolution, biostratigraphy, and paleoecology. Both house large collections, together holding 5 million fossils specimens plus reference collections of modern species and excellent libraries. Both labs provide support for graduate and undergraduate training programs that include office and laboratory support, field vehicles and equipment, and training in museum curatorial and laboratory techniques. These labs are closely affiliated with the Texas Natural History Collections, which holds more than 60,000 specimens that offer a superb representation of today's regional biota. UT Paleo supports popular public exhibits, teacher training, and special education programs at the Texas Natural Sciences Center.

The Texas Natural Sciences Center maintains several special endowments that support UT Paleo and its collections.

Donate to UT Paleo at the Texas Natural Sciences Center [click]




Jackson School of Geosciences <![if !vml]> <![endif]>

The Jackson School of Geosciences is the largest academic geosciences community in the US. It ranks in the Nation's top-10 Earth Sciences programs and supports one of the largest graduate training programs in paleontology in US. In more than a century of excellence, more than 400 advanced MA, MS, and PhD degrees in paleontology have been awarded, and thousands of undergraduates have experienced the fascination of paleontology in its classrooms. The Jackson School of Geosciences (JSG) provides an exceptionally diverse environment for training across paleontology. It supports nine Education and Research Groups, which specialize in Paleontology, Sedimentology and Stratigraphy, Hydrology and Environmental Geology, Climate System Science, Structural Geology and Tectonics, Geophysics, Marine Geology and Geophysics, Petrology and Geochemistry, and Energy Geosciences. The Jackson School includes the Institute for Geophysics and the Bureau for Economic Geology. UT Paleo is unique thanks to its close association with the Jackson School's High Resolution X-ray Compted Tomography Facility and its Digital Library of Vertebrate Morphology.



The Jackson School maintains several special endowments that support UT Paleo's research and education programs.

Donate to UT Paleo at the Jackson School of Geosciences [click]